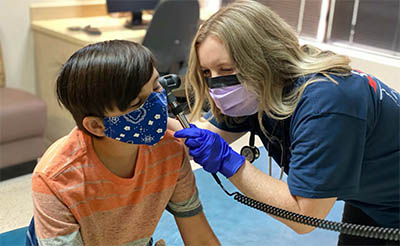 PMC is creating a fun, kid friendly area in the Emergency Department (ED) The new pediatric wing will be located on the first floor inside Pikeville Medical Center's ED and Trauma Center.
From child-appealing decor to trained staff, the physical and operational design of the new pediatric ED wing will support the PMC Children's Hospital's philosophy of family-centered care.
PMC decided to design new space within the current emergency department that considers the well-being of their youngest patients.