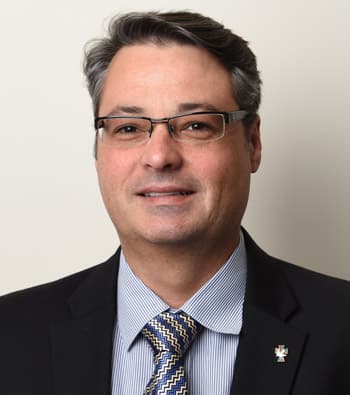 As the Executive Director of the PMC Foundation for Quality Healthcare, a 501(c)3 not-for-profit, charitable organization, my job is to work with individuals and partners to sustain, support, and grow Pikeville Medical Center (PMC) healthcare initiatives, programs, projects, and services.
Over the past couple of years, PMC has been intensely focused on enhancing the overall care we provide to our pediatric patients from the tiniest babies in the NICU until the day they become an adult.  We have been able to demonstrate this commitment time after time.  In August of 2020, PMC held the groundbreaking for the region's only pediatric hospital, the Mettu Children's Hospital at PMC, and the ribbon cutting of the Appalachian Valley Autism (AVA) Center, the first comprehensive center of its kind in our region designed specifically to offer therapy to children in our region who have been diagnosed with Autism.
The AVA Center offers Applied Behavior Analysis (ABA), Speech, Occupational, and Feeding therapies, enabling PMC to offer life-changing therapy to our most vulnerable. With these two massive investments in the future of central Appalachia, PMC has made it a top priority to help the children of our area, bringing critical, much-needed services to those most in need of our help.
Pikeville Medical Center is no longer a community hospital. Under the leadership of CEO Donovan Blackburn, our Board of Directors, Senior Management, and the support of our region, PMC is now a regional referral center with 348 beds offering over 400 services including every major specialty and many sub-specialties.
Now more than ever, the PMC Foundation needs your support to continue to provide and expand services to those who otherwise would have to travel hours for treatment. Simply put, we believe our most important assets are the many communities and people we serve, and our goal is to provide world-class quality healthcare in a Christian environment close to home.
There are many ways for you to partner with the PMC Foundation for Quality Healthcare, including volunteering at our hospital, making a donation, listing us as the beneficiary of your Facebook birthday fundraiser, using the AmazonSmile program and much more.  All of these help to create a brighter tomorrow for those who need us the most.
I ask that you please consider making a donation today or contact me to discuss other opportunities to partner with us. You may email me at Andrew.Scott@pikevillehospital.org or simply call the PMC Foundation Office at 606.218.2259.
I look forward to hearing from you. We cannot do this alone. Together, We Rise. Together, We Give.  And, Together, we will save lives and change futures for the better.
Thank you for taking the time to visit our website, and may God continue to bless you and your family!
Sincerely,
Andrew H. Scott,
Executive Director